this month at the winery!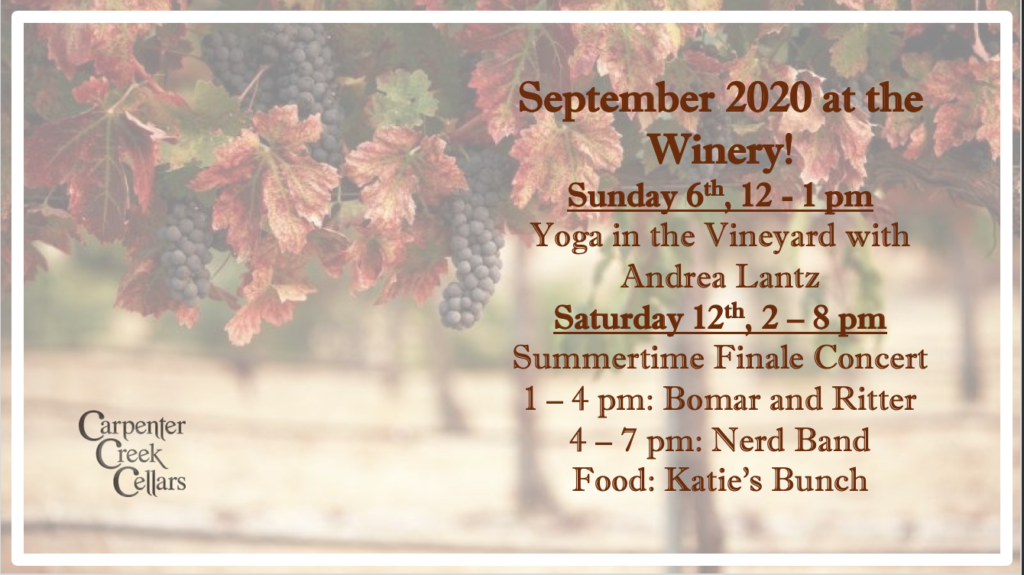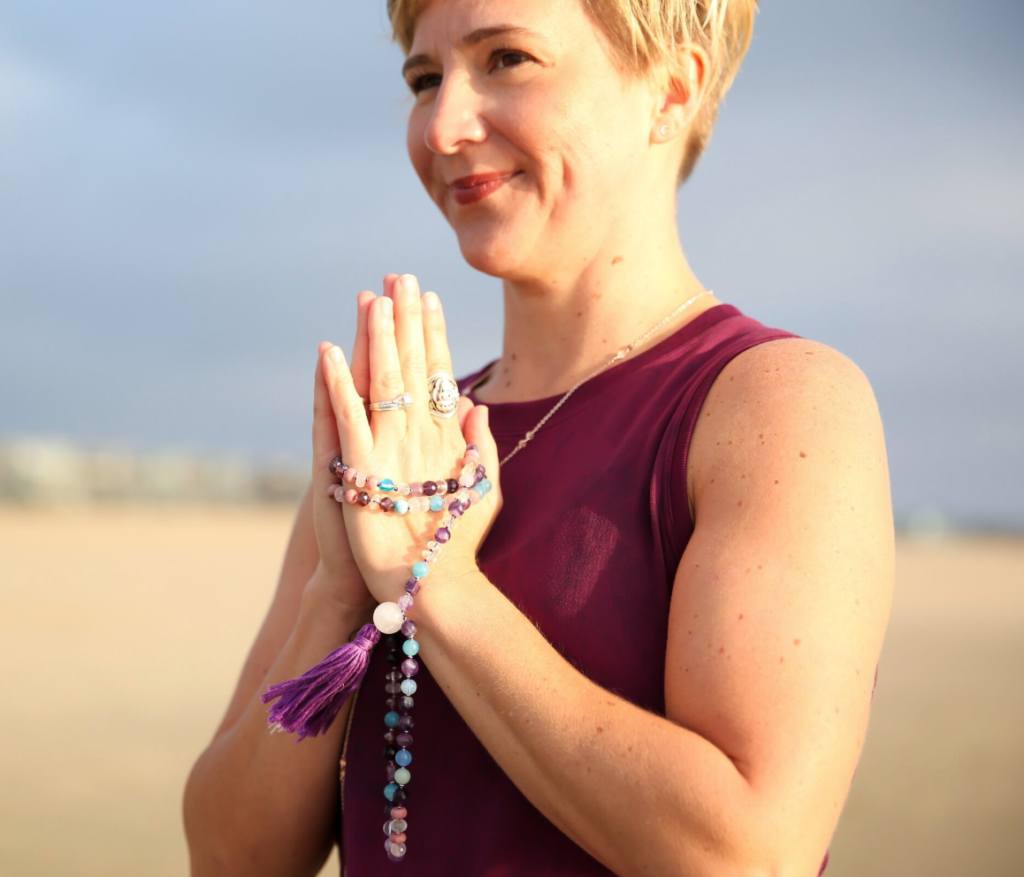 Yoga in the Vineyards with Andrea Lantz
Everyone can use some relaxation to start your week right! We have the perfect thing for you. The 1st Sunday of every month we will be having our Wine & Unwind yoga series with Andrea Lantz up in our vineyard area!
Buy tickets here for the September 6th 2020 Wine & Unwind event!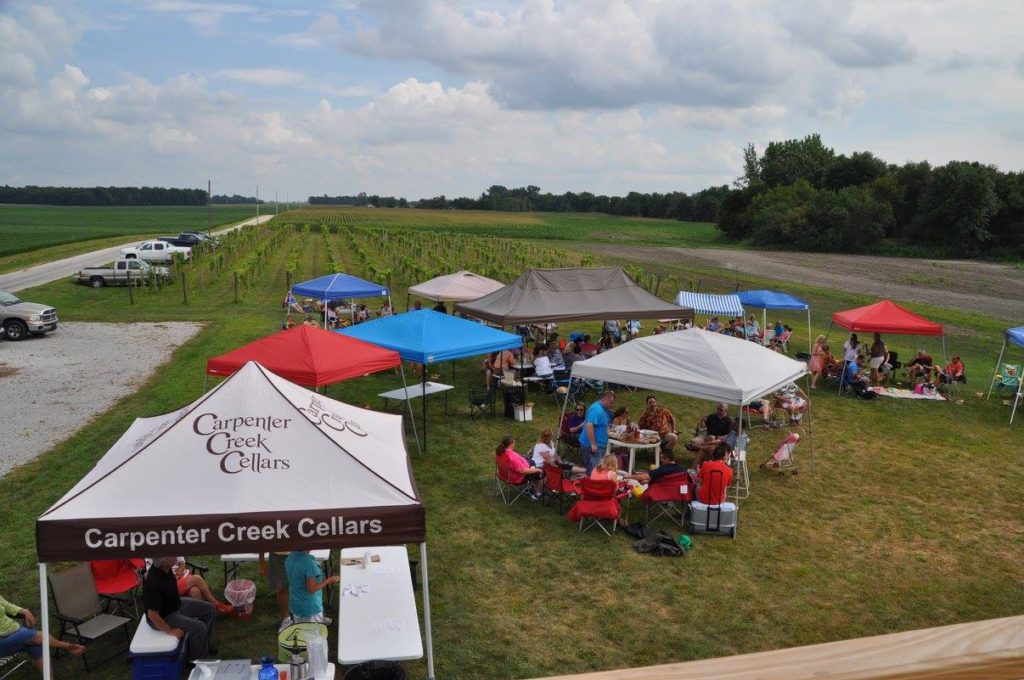 Summertime Music on the Lawn Finale – September 12th 1 – 7pm
Everyone can use some live music & dancing to get their night startedt! We have the perfect thing for you. This event is something you won't want to miss so come by for music & wine starting at 1 pm (CST) with Bomar & Ritter, followed by Nerd Band at 4pm until 7pm! We will be having a huge celebration with plenty of fun to wrap up the summer!!
Katie's Brunch will be selling food for the event as well, so bring your appetite!!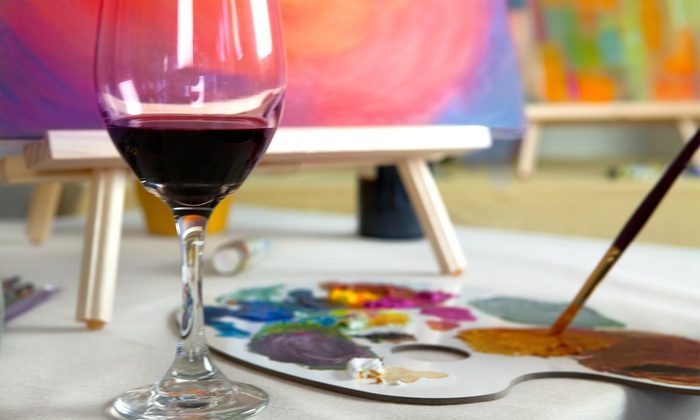 Sips, Dips, & Painting Tips with Arlaina Janowski – Date to Come
Bring your friends, bring your family, or just bring yourself for this upbeat & step by step CANVAS PAINTING PARTY! Arlaina does an excellent job at teaching all age groups & all experience levels at painting a beautiful piece of art work.
Date to come